Admin Army is here to help you. If you want to spend less time in the office on admin and more time on building your business: we're your team on the ground. Our Virtual Assistants can create order from chaos – or just takeover the reins and get the job done. Our small business bookkeeping expertise is second to none.
Find out more about the benefits of teaming up with Admin Army or give us a call today. We're based in Hawke's Bay but operate in the Cloud; so we can service the needs of your business wherever you are.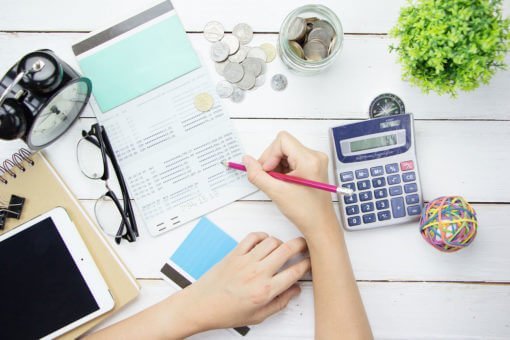 Admin Army will get your accounts under control. Our team of Virtual Admin Assistants can help you get your bookkeeping to where it needs to be. Sign up for a weekly or monthly service package and relax, safe in the knowledge that Admin Army is taking care of it for you.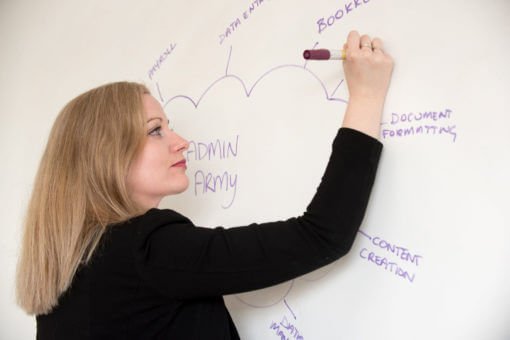 Ever wish you had more resource at your fingertips? Small businesses are lean on manpower but big on work. The result? Just the kind of challenge that Admin Army loves to get its teeth into. Our squad of Virtual Admin Assistants are equipped with exactly the skills that your business needs.
Financial
Bookkeeping (we use and recommend Xero)
Weekly or monthly bank reconciliation
Accounts payable & accounts receivable
GST preparation & filing with Inland Revenue
Payroll
PAYE preparation & filing with Inland Revenue
Budget preparation, monitoring & reporting
Liaison with the IRD and/or your accountant
And more…
"I've absolutely loved having Admin Army look after the social media for my baby product business. Engagement, followers and even sales have gone up as a result of their work! Thanks so much!"
Jackie Procter, Doidy Cup
Taranaki
"Finding Irene from Admin Army has been an absolute game changer for me.
I had spent way too much time struggling to get my head around my business accounting and in no time at all Irene has it sorted and is helping me to understand the mysteries of accounting. She is phenomenal with her communication, understanding, efficiency and ability to explain things to me in a way I understand.
I am a changed woman and am so enjoying being on this journey now that I have Irene in my life – I am now able to focus on that parts of the business that I'm best suited for!"
Kate, Kate the Gardener
Auckland
"I recently embarked on a new business venture purchasing a Jims Tree and Stump removal franchise with all the challenges of a start-up business. I tried to keep track of the record keeping myself but soon realised I couldn't manage and grow a new business and also keep up with the demands of back office functions. I engaged the services of Admin Army and Irene sorted my backlog, took over compliance reporting and gave me back the time and the mind space to focus on learning a new industry and establishing a new business. Irene is competent hardworking and committed to my business success and is now an integral part of my business I couldn't imagine working without her support."
Ray Knight, Jim's Tree and Stump Removal (Tree Knights Ltd)
Auckland
"Irene from Admin Army has been a huge help in the running of my catering business. She has taken over payroll and made it into such a simple process for me. Hours that were taken up with sorting out wages are now spent on other areas of what we do best – cater! Admin Army works around how we work, meaning that I didn't have to change a thing. Irene is super-efficient, and has helped with lots of advice in other areas too. I wouldn't hesitate to recommend Admin Army, and let their expertise let you focus more on what you want to."
Lisa Jackson, Boatshed Catering at The Chalet
Palmerston North
"Irene and the Admin Army team are life-savers. As a consultant, you often need a second pair of eyes to dot the Is and cross the Ts and more often than not at short notice. Irene understands small businesses and works with me to achieve quality copy on deadline."
Daniel O'Regan, Daniel O'Regan Strategic Communications Ltd.
Palmerston North
"Irene has taken a huge weight off my shoulders in managing our Facebook presence, and is doing a much better job at it than I ever was! She's reliable, incredibly efficient and nothing is ever a problem. I'm always impressed with the time and effort that Irene puts in researching and coming up with new ideas and things to try out, and that has made a huge difference to our interactions with customers. There are so many options out there but I'm so pleased that I chose Irene and the Admin Army team – I highly recommend them to anyone!"
Haley Collier, Bubblebubs NZ
Wellington
"We are a not for profit organisation and Irene kindly approached us and offered us her services. We are absolutely thrilled with her professional manner and extensive ability. She has been able to manage all of our requests competently and has taken initiative on many occasions to make our website more interactive. She comes up with ideas that are constantly evolving, We couldn't recommend her more highly to anyone who is thinking of using her service. "
Christina McBeth, Nourished for Nil
Hastings
"So your sinking in that damn paperwork and can't get the shit sorted while running your business and getting more stressed while not keeping up ? Doing lees because of the excess stress? who do you call ? ADMIN ARMY!
When it comes to Virtual Assistants, there are plenty out there, but Irene and the Admin Army team sit miles above the rest. Their quality is outstanding, and they really work alongside you to make things in your business happen – I don't know how I managed without them! Knowing that they are taking care of certain tasks every month, means I don't have to give those tasks another thought, giving me the freedom to focus on developing and selling my product range. If you're considering hiring a VA for anything, I would highly recommend engaging with Admin Army first.
Irene saved the day, got us back on track, set up the backup and support I wanted to offer my clients while still focusing on what I do best developing and selling products to help your fur-babies. We had a chat made a plan and went for it and we thrilled with her constant support and efficiency!"
Fiona Robertson, Newflands
Waikato