Small businesses are often resource hungry beasts. They gobble up time and energy with their constant appetite for admin, paperwork and bookkeeping. If you're caught up in the battle to control your business, you may find that feeding the beast eats up all your time, energy and resources.
Admin Army are your troops on the ground. We make sure that the tasks that keep your business moving are delivered on time and exactly as you want them. Our highly skilled admin assistants are here to help as your partners: giving you the backup you need to keep control your business and stay focused on future growth.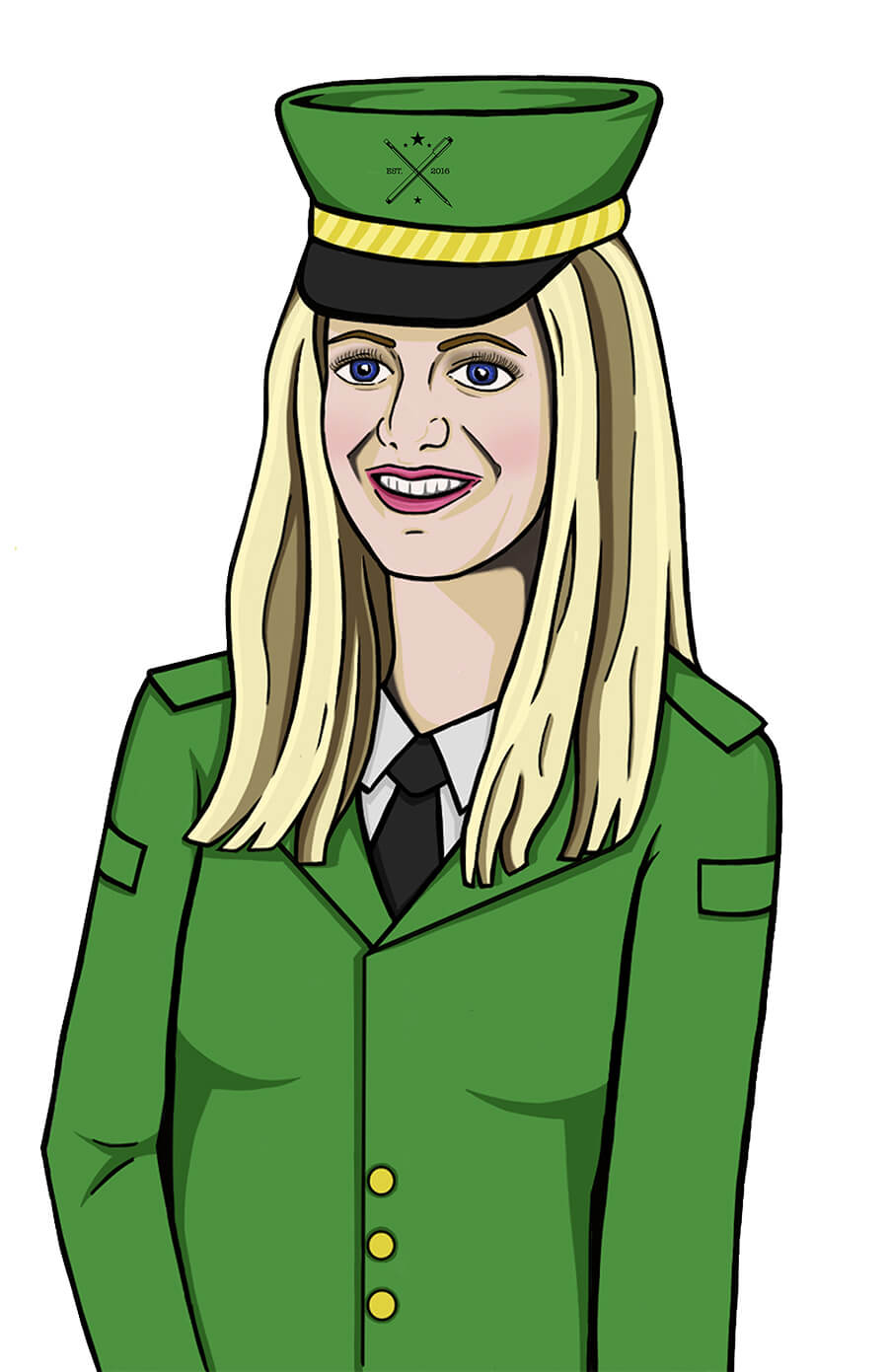 Irene
Managing Director
Irene manages the day-to-day operations of Admin Army and makes sure that everything runs smoothly. Her background in businesses of various sizes, as well as not for profit organisations, sees her well-qualified to work in partnership with Admin Army's clients. Irene's focus is helping clients to achieve their goals while supporting their business growth.
She's a Certified Bookkeeper (through the Institute of Certified NZ Bookkeepers), Xero Certified and is a master of the art of administrative control. When she's not 100% focused on delivering the best product and service, she's keeping a tactical eye on the future growth of the Admin Army business.
Irene also takes time to practise what she preaches; believing in downtime from Admin Army and the benefits that come from maintaining a work-life balance. Outside day-to-day operations, Irene can be found walking or exploring the countryside with Gryff; pottering in her veggie garden; or watching endless repeats of the Harry Potter movies (she's a big fan!).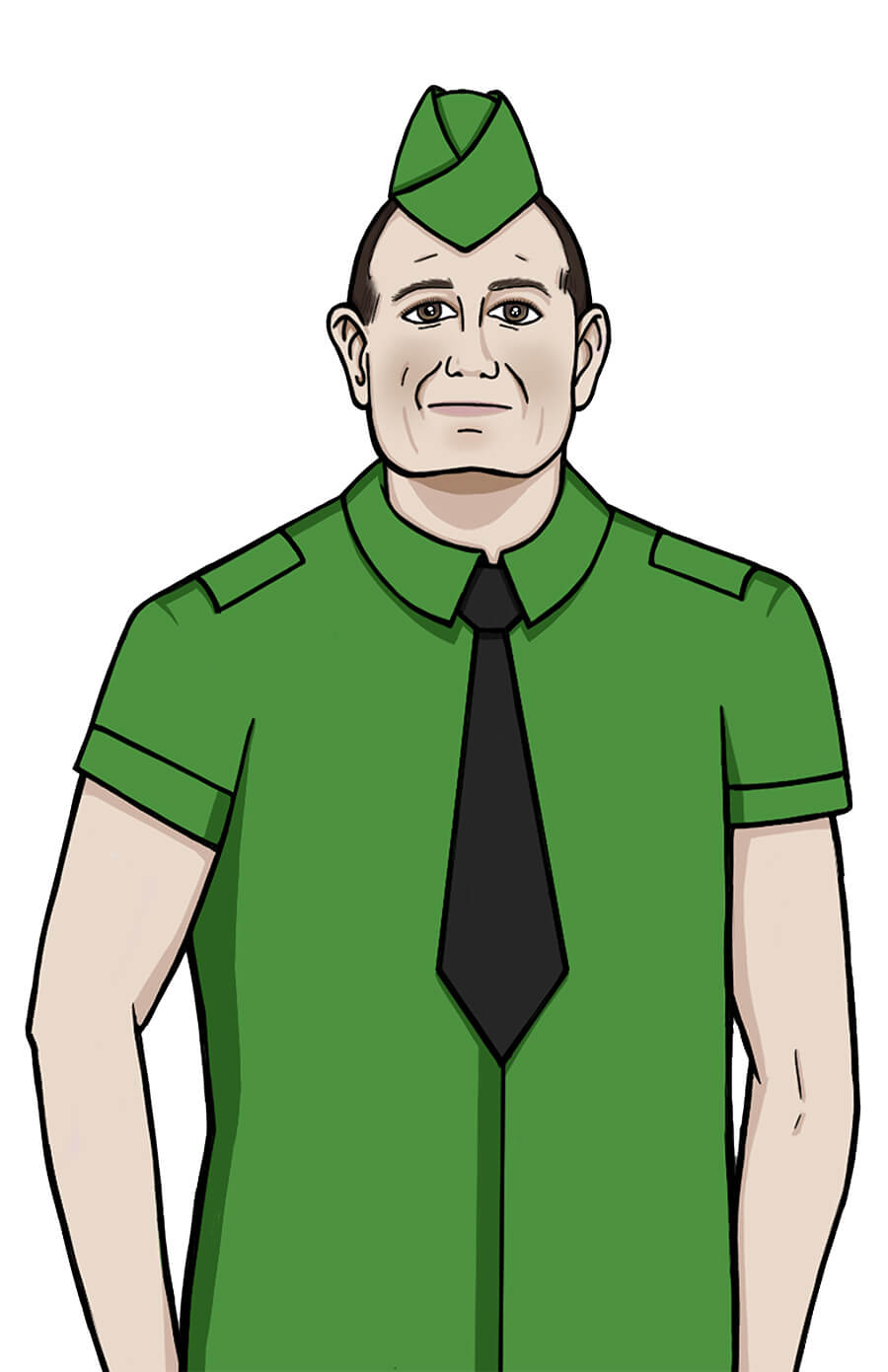 Rich
Director
Every great army needs a strategic thinker behind the scenes. That's where Rich comes in – as Irene's right-hand man and the sounding board for tactical decisions about the business.
Rich joined the Admin Army team in a fulltime capacity in November 2018.  Since joining Rich has become Xero Certified and is a Certified Member of the Institute of Certified NZ Bookkeepers.
As a qualified butcher with a background in retail management, the disability sector and a Bachelor of Applied Science majoring in Psychology: Rich brings a huge range of skills and a broad perspective to the squad at Admin Army.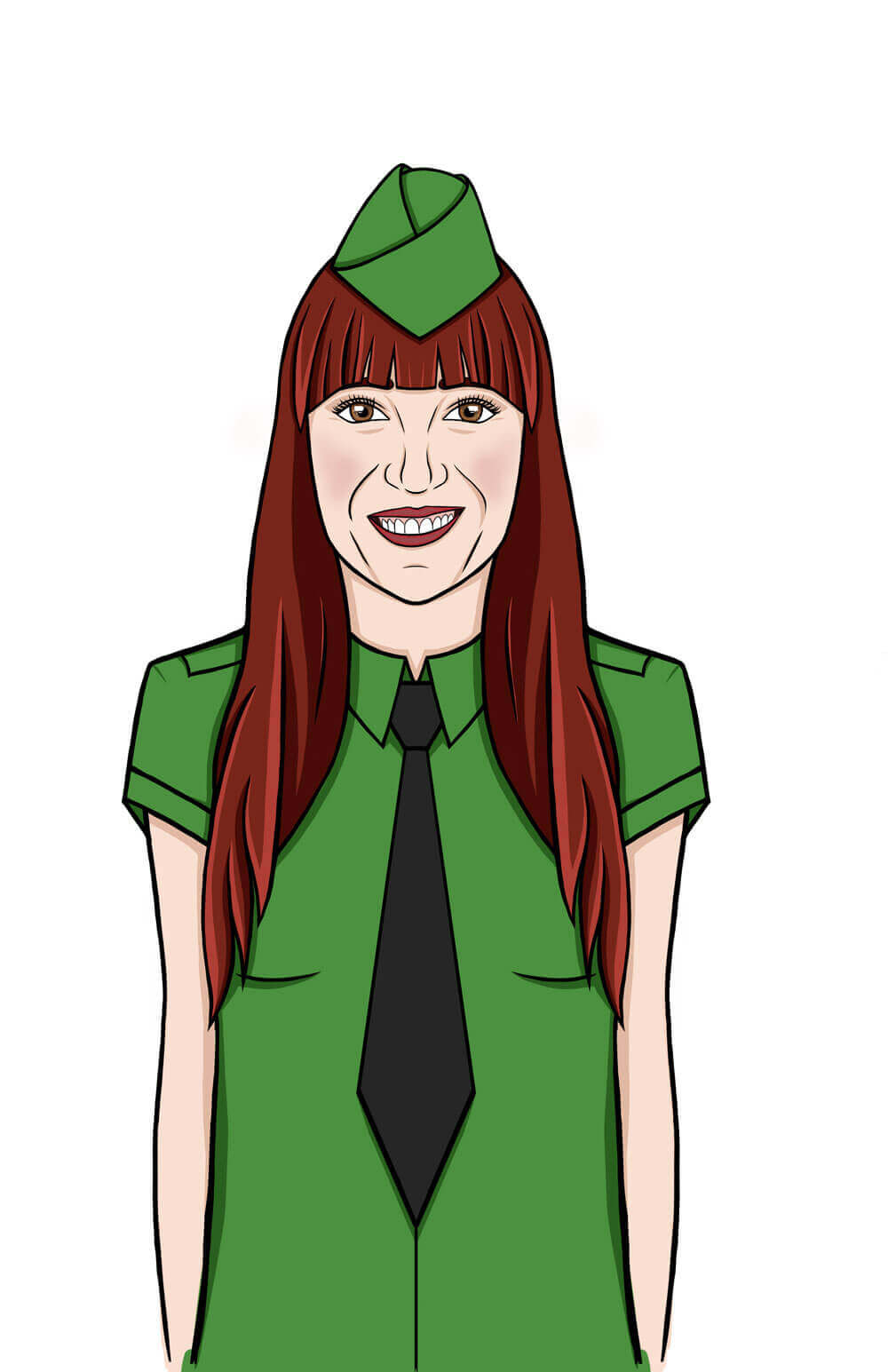 Melanie
Bookkeeper
Melanie is Xero Certified, a Certifed Member of the Institute of Certified NZ Bookkeeping and currently studying towards her Diploma in Accounting. She'll happily go into battle for any of our clients to make sure that bookkeeping doesn't get in the way of running their business.
A qualified beauty therapist and lecturer, Melanie got into accounts over five years ago after discovering a love of numbers. Her favourite tasks include solving problems, and nothing makes her happier than when those numbers all balance up!
In her free time, Melanie loves being outdoors, walking on the beach and tramping. More recently she can be seen out and about riding her bike.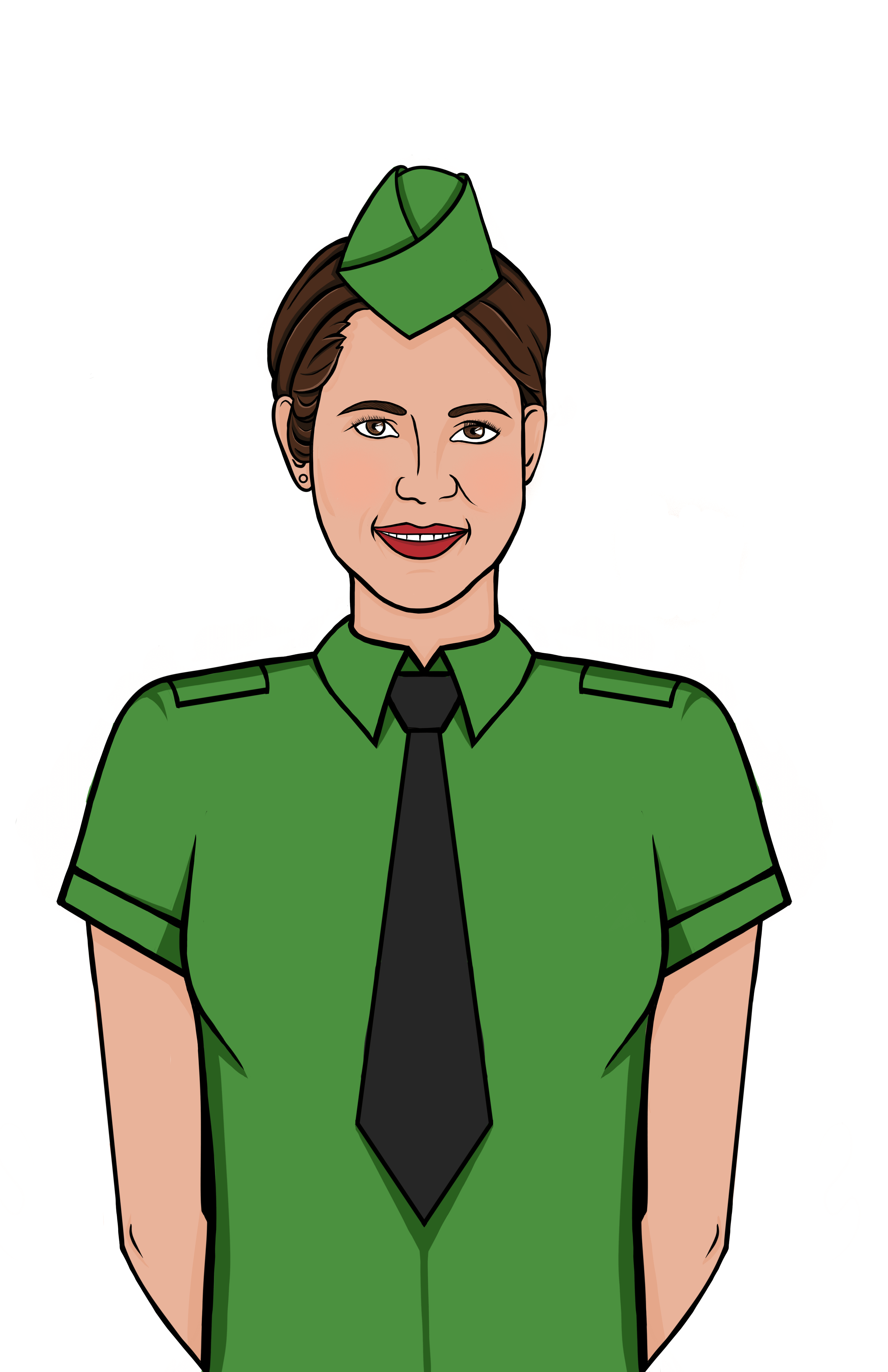 Anél
Virtual Assistant
With more than 15 years' experience as an administrator/office manager in the medical and educational sectors, Anél is more than qualified to tackle any task passed her way. Anél knows what it takes to deliver you those quality end results your business is after.
Anél loves helping small business owners take control of their admin and cites her admin superpowers as her attention to detail and ability to streamline processes. She's also our go-to lady for all website backend data entry tasks.
When Anél isn't busy at Admin Army you'll find her in her amazing little shop in Palmerston North creating the most amazing hats and fascinators. Spending time with her husband and dog are also super important to Anél – as well as baking and travelling.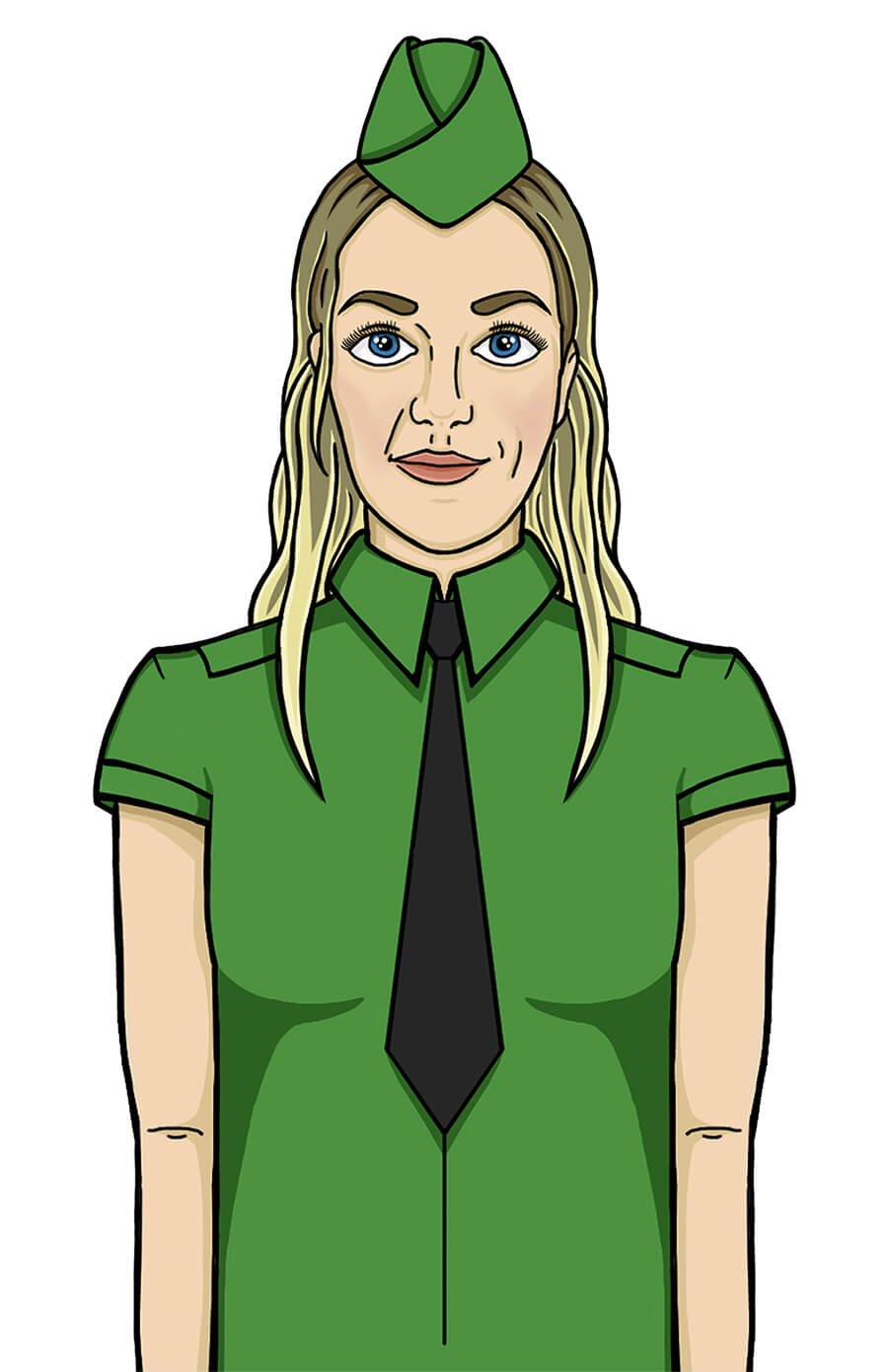 Laura
Virtual Assistant
If you need to wrap some words around a task then Laura is Admin Army's resident wordsmith. Her copywriting skills help clients to build their communications through blogs, newsletters, and social media. She's also happy to tackle any other document that requires her magic touch along the way.
When Laura's not being creative for Admin Army, she's often off exploring the world. With her on-the-road lifestyle, being a virtual assistant for Admin Army is a dream job. Laura loves finding out about the businesses we work with; capturing their thoughts in words; spending time with friends and family; and travelling and studying creative writing.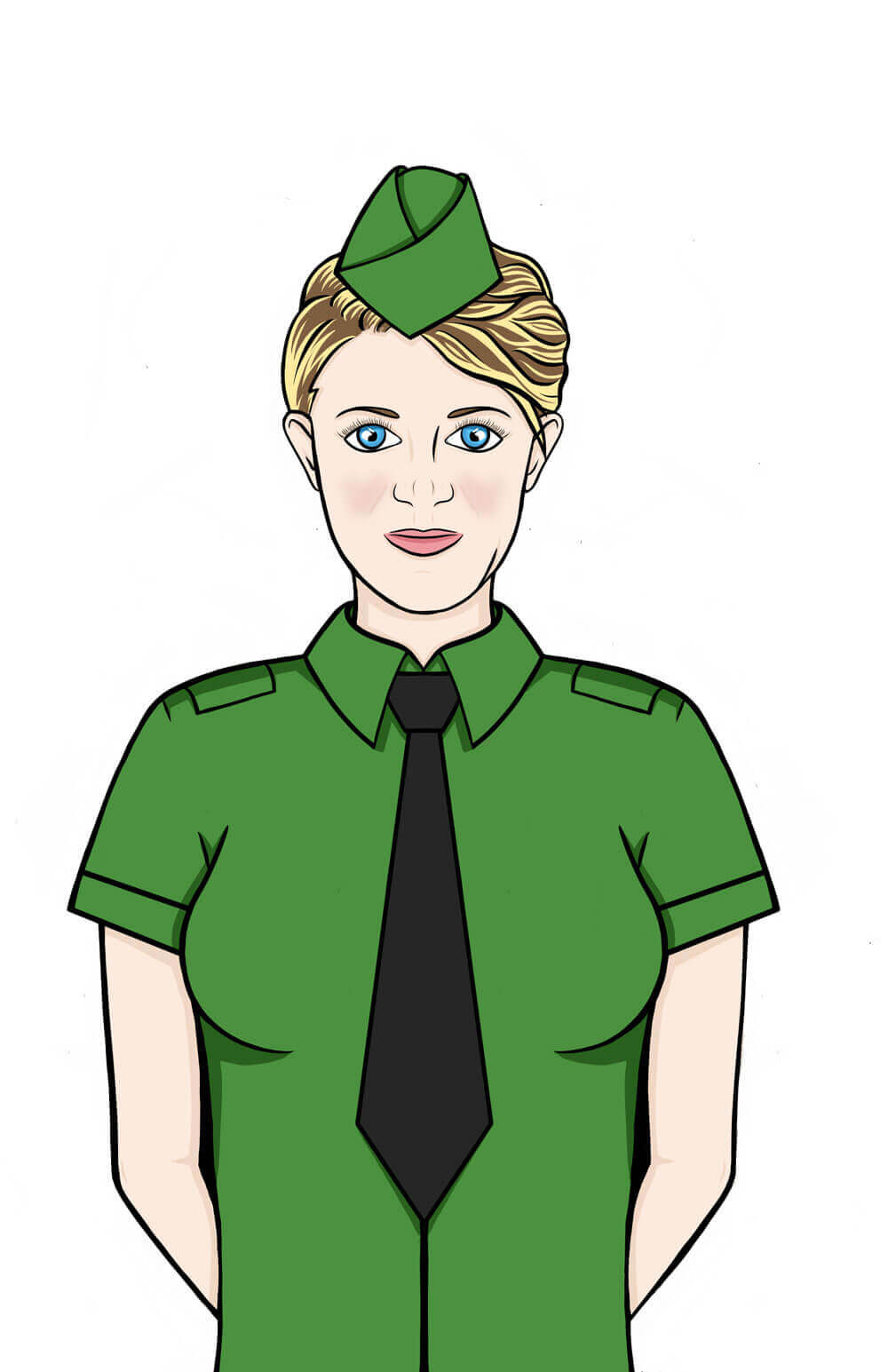 Kerryn
Virtual Assistant
Kerryn brings a wealth of powerful experience to the Admin Army team. With over 15-years' experience in all aspects of administration – and as a small business owner herself – she certainly knows what she's talking about.
Kerryn has top-notch skills in the Office suite of products and is our first port of call for any formatting work that comes in the door.
Kerryn is a wool connoisseur. In her spare time, you can find Kerryn crocheting up a storm, or if she's had enough of crocheting, she's knitting.  Or if she's not doing either of those, she'll be working at her beautiful store Needle & Hook (we're picking up on a bit of a theme here for Kerryn, are you?).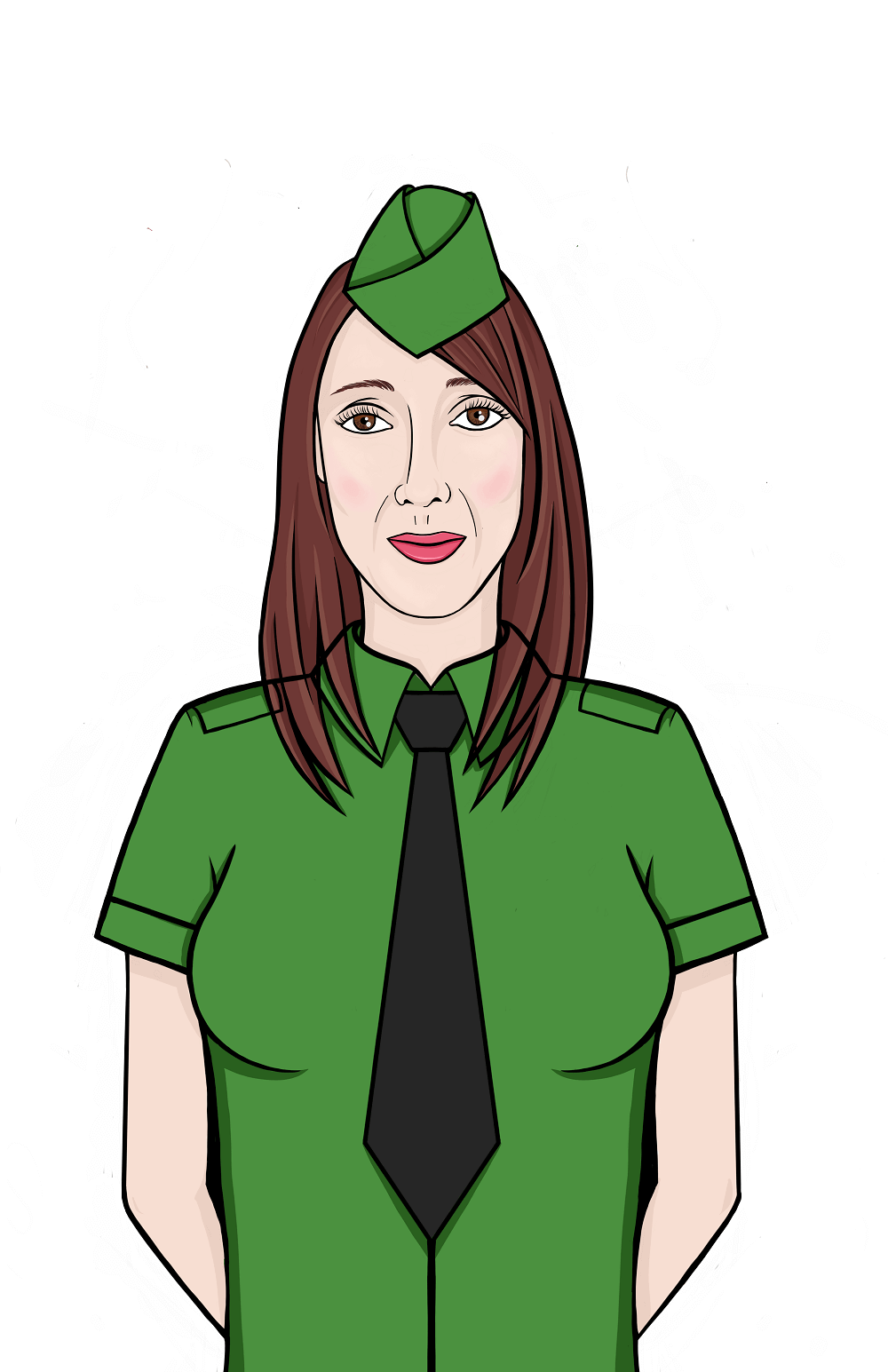 Amy
Bookkeeper & Social Media Manager
In her previous life, Amy has held roles including Finance Manager and Business Analyst.  With a background like this and as a business owner of her own online wedding magazine, Chic Vintage Brides (yes, she's a blogger, no, she doesn't get to sit in swanky hipster cafes taking photos of coffee all day long), Amy is a valuable member of the team.
As a Social Media Manager, Amy's resume even includes being touted as one of the Top 50 followed Pinterest profiles in the world – 4 million followers will do that!
On the flip side, bookkeeping appeals to the inner number nerd in Amy – she's the kid that used to ask her Dad to set her maths pop quizzes for fun on the weekend.
Amy loves to unwind by taking a walk with her Cockerpoo Bodie Broadus (she love The Wire), practising yoga and sitting in the sun at one of the amazing wineries here in Hawkes Bay.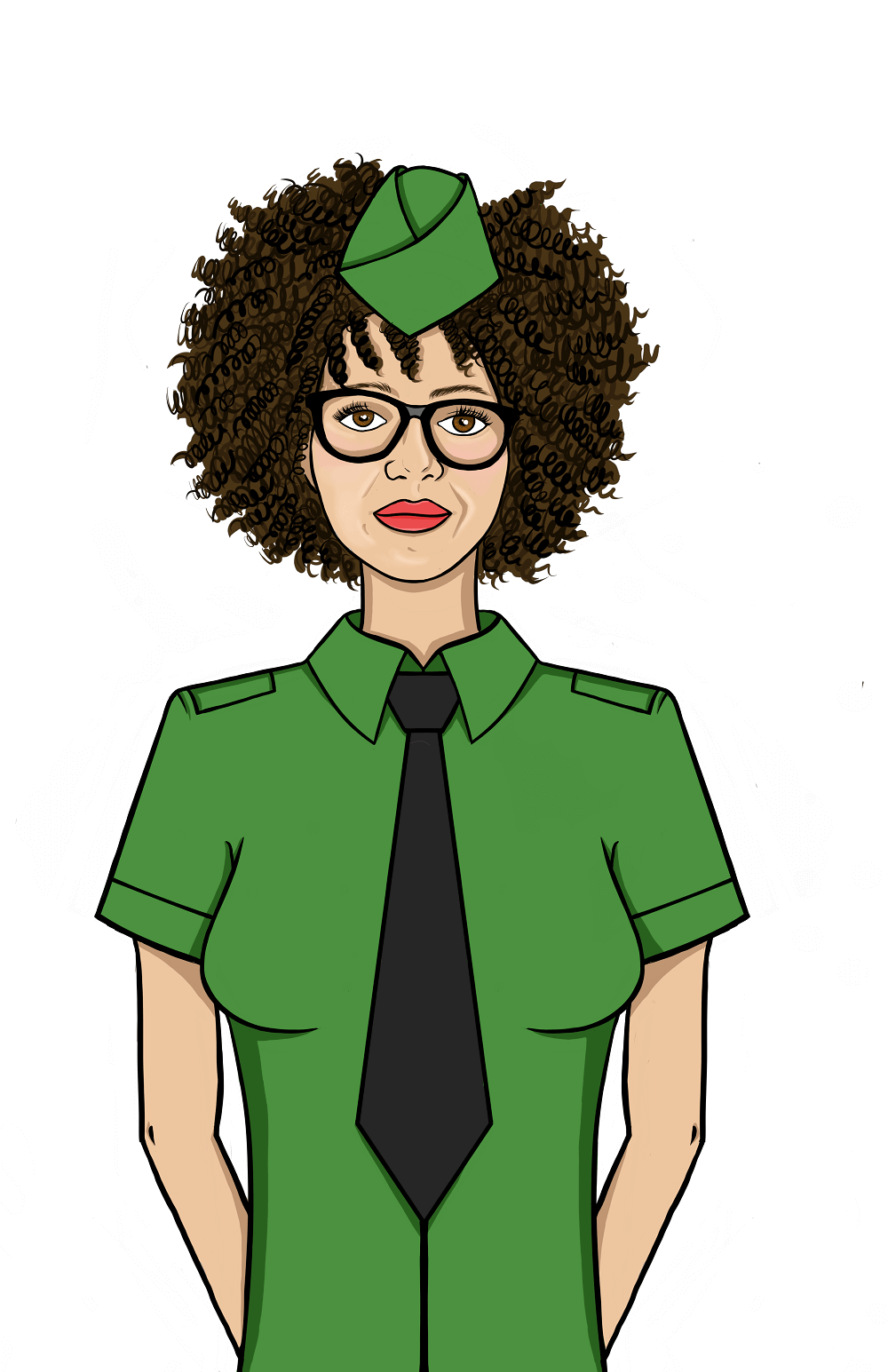 Alyni
Accounts Assistant
With a Bachelor of Business Administraton (Honours), Alyni works closely alongside our bookkeeping team to ensure your numbers are entered quickly and accurately.  Alyni loves nothing more than organising things and ensuring that everything always balances.
Alyni hails from beautiful Brazil (we love her accent!), but she can't dance the samba.  Instead, in her spare time, you'll find her working out at the gym, reading books or watching movies.  Irene and Alyni could talk Harry Potter all day!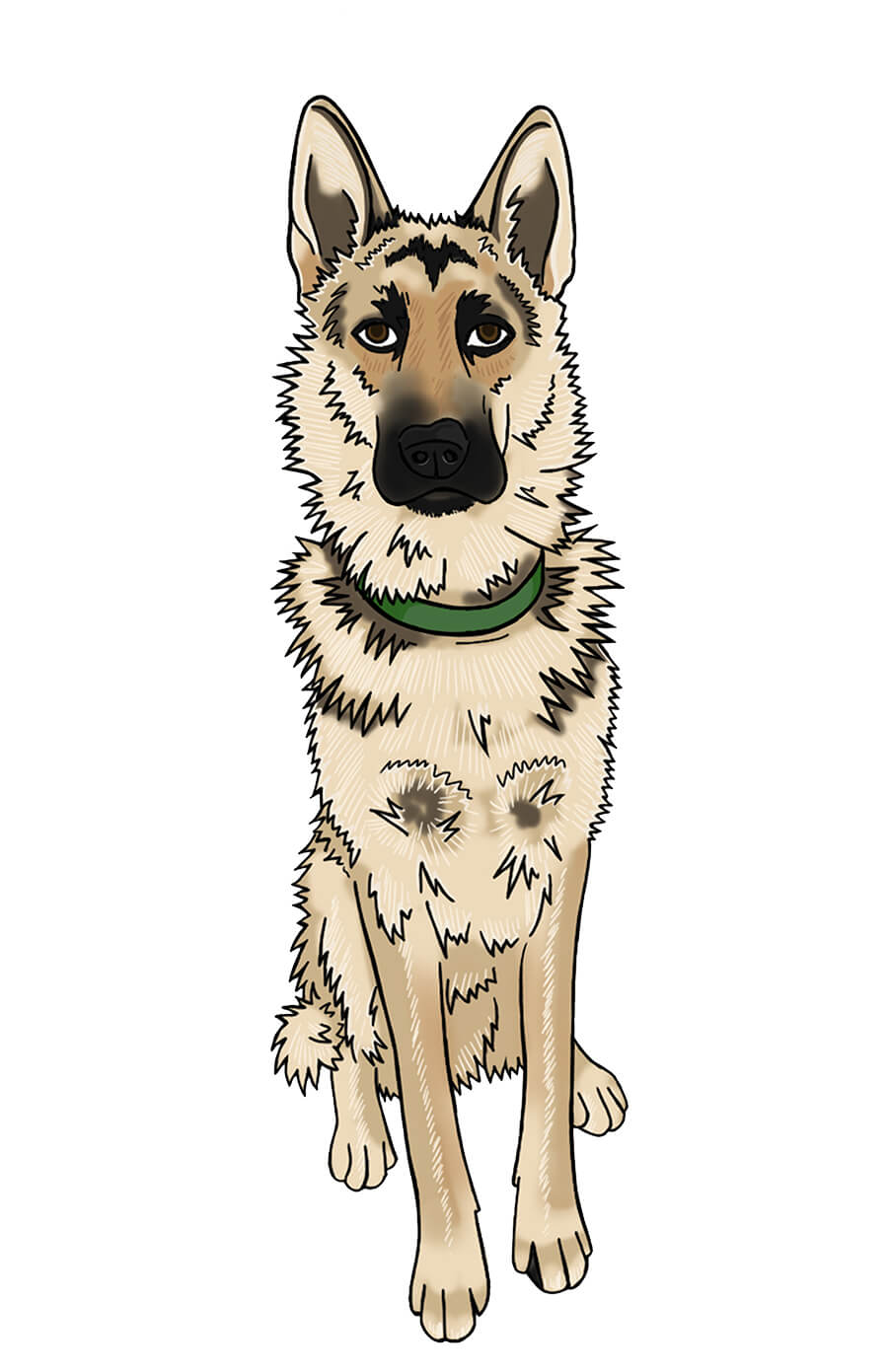 Gryff
Demolition Expert
Every Army needs a demolition expert and Admin Army is no exception.  A German Shepherd/Husky by breeding: Gryff joined the team in August 2016 and has been running office demolitions ever since. He's also Head of Document Destruction and takes care of our social club.
When Gryff isn't hard at work being a personality to be reckoned with; he can be found chasing his ball, doing tricks for treats, or hunting sky grapes.
"I've absolutely loved having Admin Army look after the social media for my baby product business. Engagement, followers and even sales have gone up as a result of their work! Thanks so much!"
Jackie Procter, Doidy Cup
Taranaki
"Finding Irene from Admin Army has been an absolute game changer for me.
I had spent way too much time struggling to get my head around my business accounting and in no time at all Irene has it sorted and is helping me to understand the mysteries of accounting. She is phenomenal with her communication, understanding, efficiency and ability to explain things to me in a way I understand.
I am a changed woman and am so enjoying being on this journey now that I have Irene in my life – I am now able to focus on that parts of the business that I'm best suited for!"
Kate, Kate the Gardener
Auckland
"I recently embarked on a new business venture purchasing a Jims Tree and Stump removal franchise with all the challenges of a start-up business. I tried to keep track of the record keeping myself but soon realised I couldn't manage and grow a new business and also keep up with the demands of back office functions. I engaged the services of Admin Army and Irene sorted my backlog, took over compliance reporting and gave me back the time and the mind space to focus on learning a new industry and establishing a new business. Irene is competent hardworking and committed to my business success and is now an integral part of my business I couldn't imagine working without her support."
Ray Knight, Jim's Tree and Stump Removal (Tree Knights Ltd)
Auckland
"Irene from Admin Army has been a huge help in the running of my catering business. She has taken over payroll and made it into such a simple process for me. Hours that were taken up with sorting out wages are now spent on other areas of what we do best – cater! Admin Army works around how we work, meaning that I didn't have to change a thing. Irene is super-efficient, and has helped with lots of advice in other areas too. I wouldn't hesitate to recommend Admin Army, and let their expertise let you focus more on what you want to."
Lisa Jackson, Boatshed Catering at The Chalet
Palmerston North
"Irene and the Admin Army team are life-savers. As a consultant, you often need a second pair of eyes to dot the Is and cross the Ts and more often than not at short notice. Irene understands small businesses and works with me to achieve quality copy on deadline."
Daniel O'Regan, Daniel O'Regan Strategic Communications Ltd.
Palmerston North
"Irene has taken a huge weight off my shoulders in managing our Facebook presence, and is doing a much better job at it than I ever was! She's reliable, incredibly efficient and nothing is ever a problem. I'm always impressed with the time and effort that Irene puts in researching and coming up with new ideas and things to try out, and that has made a huge difference to our interactions with customers. There are so many options out there but I'm so pleased that I chose Irene and the Admin Army team – I highly recommend them to anyone!"
Haley Collier, Bubblebubs NZ
Wellington
"We are a not for profit organisation and Irene kindly approached us and offered us her services. We are absolutely thrilled with her professional manner and extensive ability. She has been able to manage all of our requests competently and has taken initiative on many occasions to make our website more interactive. She comes up with ideas that are constantly evolving, We couldn't recommend her more highly to anyone who is thinking of using her service. "
Christina McBeth, Nourished for Nil
Hastings
"So your sinking in that damn paperwork and can't get the shit sorted while running your business and getting more stressed while not keeping up ? Doing lees because of the excess stress? who do you call ? ADMIN ARMY!
When it comes to Virtual Assistants, there are plenty out there, but Irene and the Admin Army team sit miles above the rest. Their quality is outstanding, and they really work alongside you to make things in your business happen – I don't know how I managed without them! Knowing that they are taking care of certain tasks every month, means I don't have to give those tasks another thought, giving me the freedom to focus on developing and selling my product range. If you're considering hiring a VA for anything, I would highly recommend engaging with Admin Army first.
Irene saved the day, got us back on track, set up the backup and support I wanted to offer my clients while still focusing on what I do best developing and selling products to help your fur-babies. We had a chat made a plan and went for it and we thrilled with her constant support and efficiency!"
Fiona Robertson, Newflands
Waikato