ADMIN ARMY ARE YOUR TROOPS ON THE GROUND
WE MAKE SURE THAT THE TASKS THAT KEEP YOUR BUSINESS MOVING ARE DELIVERED ON TIME AND EXACTLY AS YOU WANT THEM
THIS IS ADMIN ARMY
Small businesses are often resource hungry beasts. They gobble up time and energy with their constant appetite for admin, paperwork and bookkeeping. If you're caught up in the battle to control your business, you may find that feeding the beast eats up all your time, energy and resources.
Admin Army are your troops on the ground. We make sure that the tasks that keep your business moving are delivered on time and exactly as you want them. Our highly skilled admin assistants are here to help as your partners: giving you the backup you need to keep control your business and stay focused on future growth.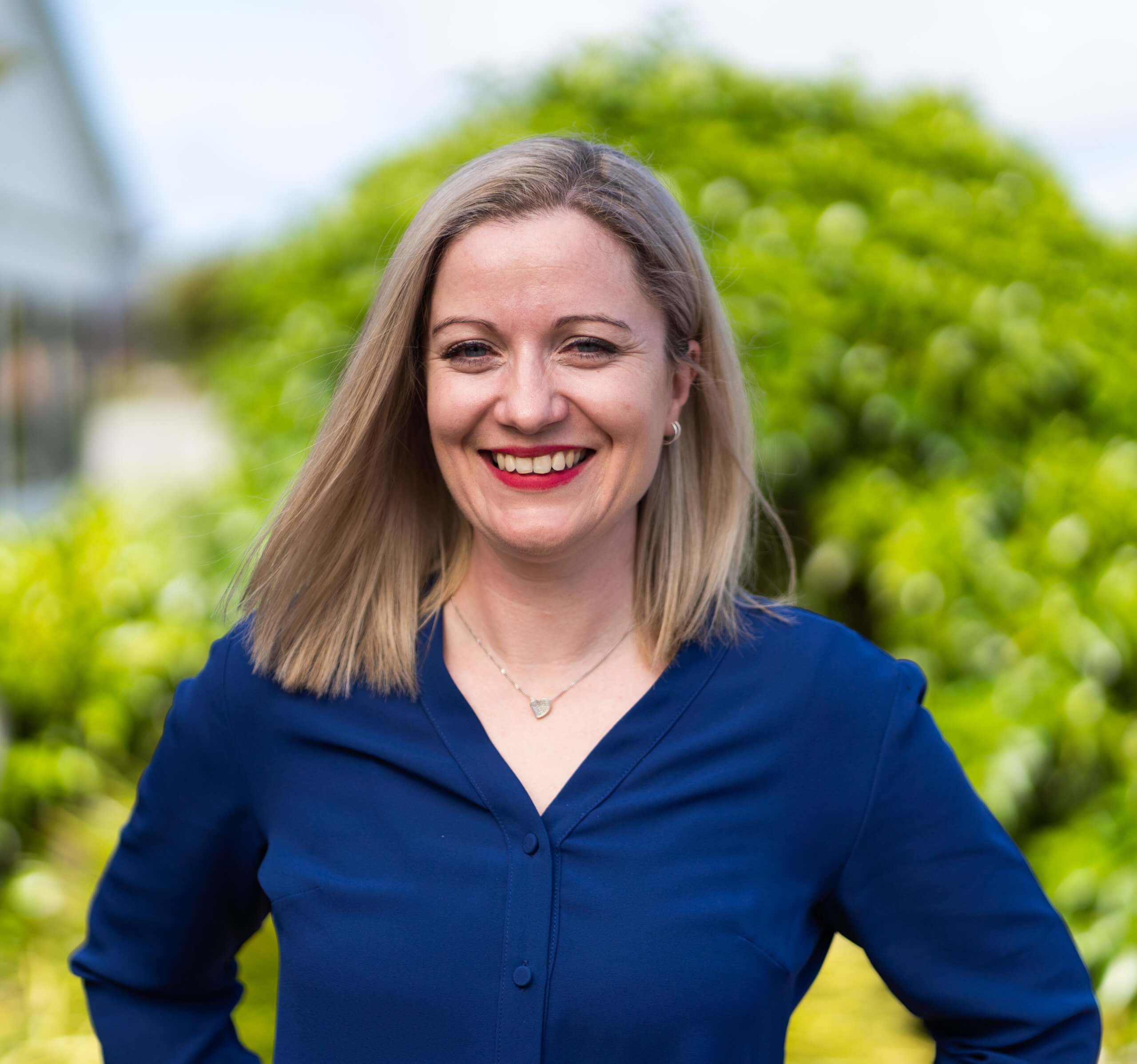 IRENE
CEO & FOUNDER | AVOCADO LOVER
I manage the day-to-day operations of Admin Army, making sure that everything runs smoothly. My background in businesses of various sizes, as well as not for profit organisations, sees me well-qualified to work in partnership with Admin Army's clients. My focus is helping clients to achieve their goals while supporting their business growth.
I am a Gold Badge Certified Bookkeeper (through the Institute of Certified NZ Bookkeepers), Xero Certified and a master of the art of administrative control. When I'm not 100% focused on delivering the best product and service, I'm keeping a tactical eye on the future growth of the Admin Army business.
I also take time to practise what I preach; believing in downtime from Admin Army and the benefits that come from maintaining a work-life balance. Outside day-to-day operations, I can be found walking or exploring the countryside with Gryff; or watching endless repeats of the Harry Potter movies (I'm a big fan!).
I was named one of Practice Ignition's Top 50 Women in Accounting for 2019. The only Kiwi to make the list!
MOANA
BUSINESS SUPPORT MANAGER
Prior to joining the Admin Army team, I have held roles as a Bookkeeper and a Key Accounts Manager specialising in excise tax.
I hold a Bachelor of Business Studies majoring in Accounting and Management, a Diploma in Applied Business and a Certificate in Bookkeeping. I am a Xero Certified Advisor.
My speciality lies in people and communication – working alongside our clients to establish win-win solutions.
I love bookkeeping as it's the root level of accounting and by getting everything right the first time, the benefit flows right through the business.
In my spare time, I'm at the beach with my dogs or with a fishing line in the water.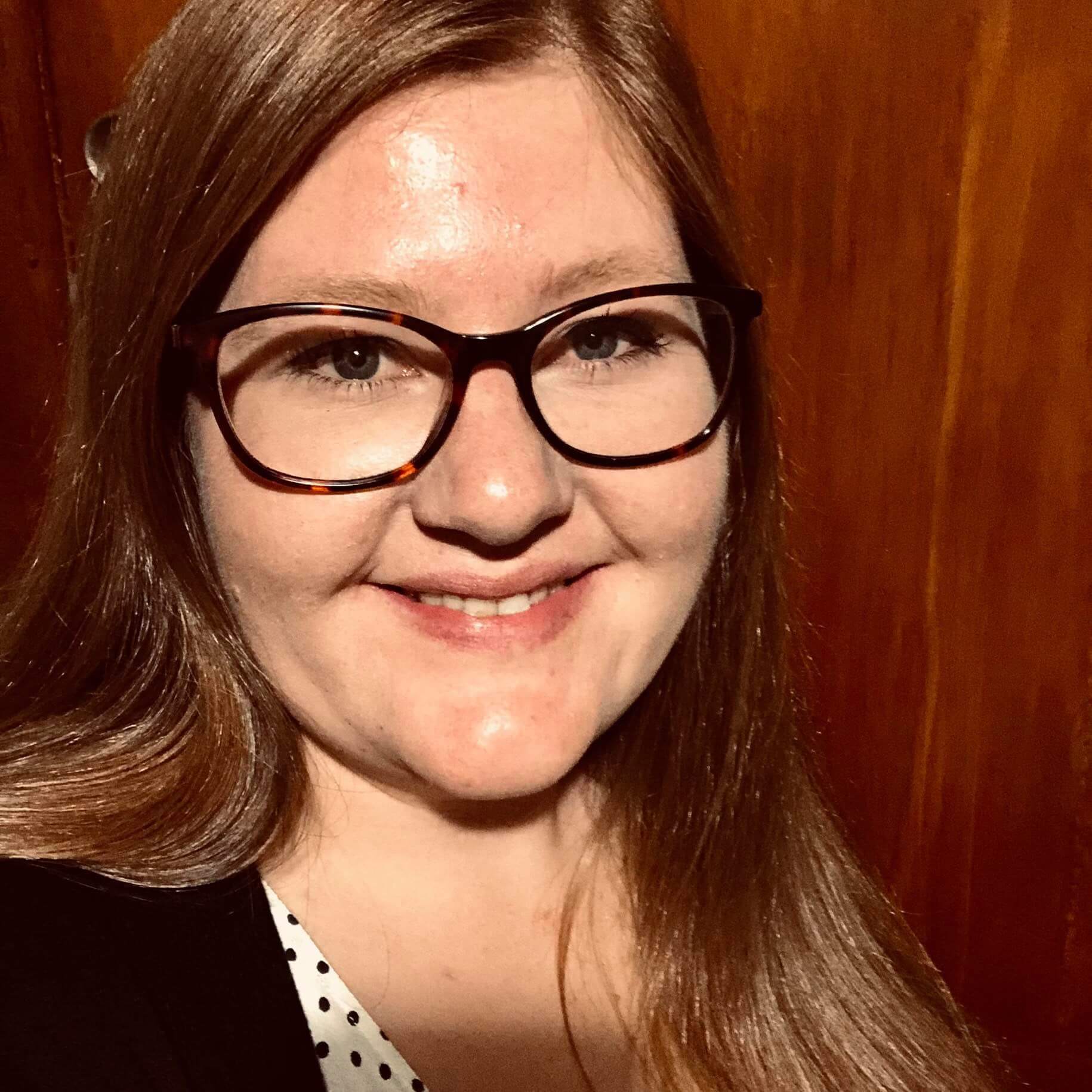 BONNIE
PAYROLL MANAGER | OWNER OF CAT WITH ONE EYE CALLED FISH
I am an experienced accounts all-rounder having started my journey into the world of Taxation and Accounts with a role at IRD where I specialised in GST, PAYE and KiwiSaver. I then worked for an Accounting firm for three years, managing payroll for 10-15 clients per week and assisting our customers to convert onto payroll systems, as well as managing bookkeeping services for a number of clients.
I then relocated to the UK, where I was the sole Payroll Administrator for a group of colleges with a staff base of 650+ employees.
I bring not only a range of accounting expertise, but a strong administrative background through my work in clinical research roles with the Ministry of Health and Waikato University. I have a Bachelor of Social Science in Psychology and Social Policy, but have worked in accounts since leaving university.
I enjoy balancing messy accounts, as well as presenting compliant and accurate business data to allow informed decision making and to smooth year-end processing. I am passionate about helping people and enjoy all the opportunities that bookkeeping affords me in this area.
On the weekend you will find me sipping a glass of pinot, at the beach or cooking up a storm with my chef-partner.
LORNA
ACCOUNTING SERVICE SUPPORT MANAGER | TIME LORD
I am a Chartered Accountant with a Bachelor of Commerce majoring in Accounting and Commercial Law.
I spent my early career in an Accounting Practice then I moved into the Finance industry as a Senior Accountant and then later as the Operations Manager. 
My specialty would be Accounting (obviously!) but also relationship building and management. I enjoy engaging all areas within a business to ensure effective and efficient outcomes are achieved.
What I love about bookkeeping and the admin support service we offer to our clients is that we are changing the way the Accounting industry operates and I am excited to be leading the pack when it comes to outsourcing innovation.
I have 2 small children (3 if you include the dog!) so I don't have much spare time! However, when I am not working, my family and I like to go to the beach and enjoy everything coastal living has to offer.
HAYLEE
QUALITY MANAGER | NOT A FAN OF CORIANDER
The past 15 years have seen me working in a range of different roles including finance, executive admin, leadership and project management. These roles have been in both large not for profit organisations and small business.
My role within Admin Army sees all of this experience pulled together and used to ensure that all our clients are getting the best solution, to allow them to focus on their goals.
I am known for being very particular about detail, and have a passion for quality and finding better ways to do things.  A firm believer in the old saying 'work smarter, not harder'.
When I am away from the office you will often find me spending time with friends and family or enjoying the slower pace, taking the time to read or enjoying the mesmerizing sound of waves at the beach.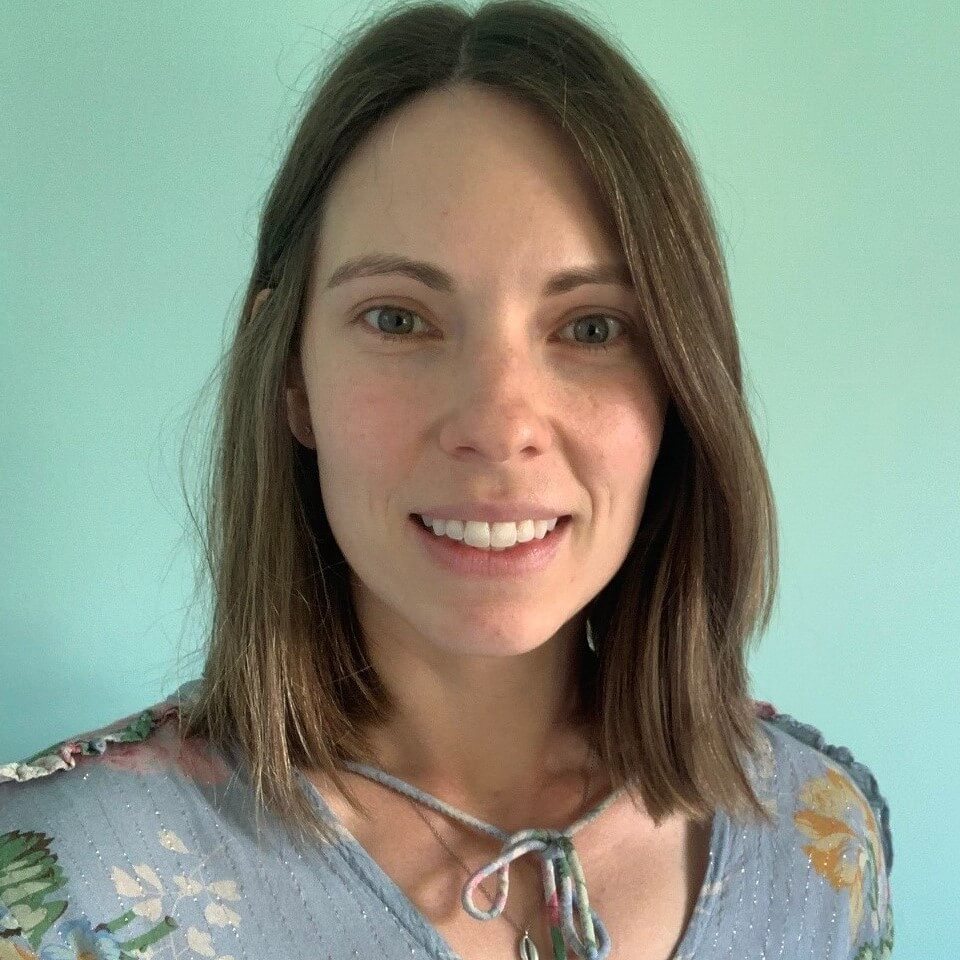 LAUREN
VIRTUAL ASSISTANT
Over the past 12 years I have worked for a range of different industries from Tourism to Manufacturing.
This has enabled me to be adaptable and experienced in a range of administration, accounting, sales, marketing, social media and website development tasks.
I am passionate about supporting small businesses and assisting them to get their systems to run smoothly and efficiently. Leaving them the time to focus on their core business goals.
In my spare time I love to get outdoors. You'll find me exploring a new walking track, swimming spot or relaxing at a peaceful campsite.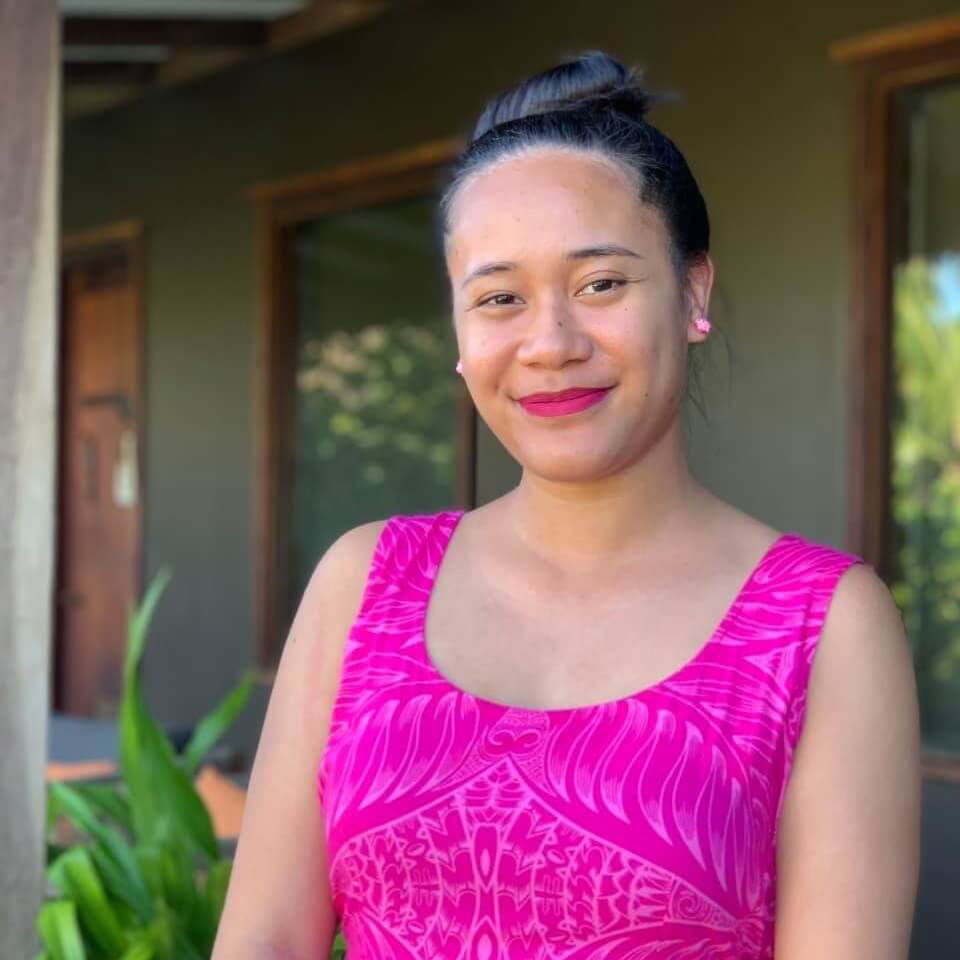 FRANCINE
VIRTUAL ASSISTANT
I have a Bachelor of Commerce in Hotel Management and a Certificate of Professional Development in Human Resource Generalist, both of which I received from the University of the South Pacific.
I have a wide range of experience from my previous roles, of which were Administrative Assistant at a local café, Executive Assistant at Six Senses here in Fiji,  as well as some internships at Six Senses and the InterContinental Fiji Golf Resort.
I really enjoy working with people and being able to assist them achieve their business goals. I love learning new things and being able to support clients by assisting them with administrative tasks which helps in the smooth operation of their business.
I enjoy outdoor activities with my husband, reading a book or simply having a Harry Potter movie marathon!
RONIT
FIJI BOOKKEEPING TEAM LEADER | SUPERSTAR
I have a Bachelor of Arts majoring in Accounting and Economics from The University of the South Pacific. I am also a Xero Certified Advisor.
With 10+ years experience across the telecommunications, outsourcing, IT and government sectors, I have in-depth knowledge in both payables and receivables, fixed asset management and maintenance of general ledgers.
Since joining the Admin Army family, I have further expanded my skill set to include accounting system conversions, remedial work and the best part – Xero software. With excellent problem-solving skills and a high attention to detail, I am the team's go-to guy for any gnarly reconciliation work required.
The best thing about bookkeeping is the opportunity to learn about how different businesses operate and the broad range of accounting treatments this exposes me to.
When I'm not working, I love watching soccer and rugby.
PREETI
INDIA BOOKKEEPING & ACCOUNTING TEAM LEADER
My qualifications include CPA (Australia), Chartered Accountant (ICAI, India) and I have a Bachelors of Commerce (Honours) from Delhi University, India.
I bring to the Admin Army team more than 10 years experience in Accounting (working within Xero, MYOB and Quickbooks), Finalisation of Accounts and Australian Taxation.
I believe I have a number of bookkeeping specialties, which include Finalisation of Accounts, Supervision of Accounts and Tax (with a focus on Income Tax and GST), Australian Taxation and Business Advisory.
I have a passion for music so in my spare time you will find me listening (and singing along to!) my favourite music.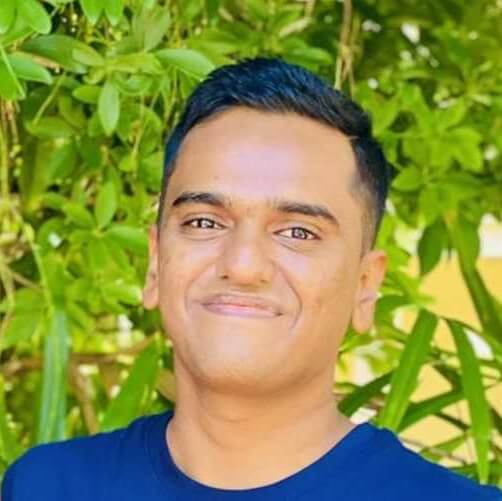 HASHEEL
BOOKKEEPER + PAYROLL SUPPORT | IRENE'S SPIRIT ANIMAL 
I have completed my Bachelor's Degree in Accounting and Economics from The University of the South Pacific and I am also a Xero Certified Advisor and have certificate in Information Technology.
Before joining the elite team of Admin Army, I was a Graduate Accountant for a Tertiary Education Institute at which my core tasks involved Management Reports, Reconciliations and Budgets. I was also a Graduate Accountant for a manufacturing firm prior to that, where my area of focus was mostly towards operations involving Accounts Payable/Receivable, Financial Reports and Statutory Lodgments.
Using my previous experiences as an opportunity to transition smoothly into Admin Army, I was able to have a more thorough, in-depth understanding towards the needs and requirements of the clients accounting practices, at the same time trying to achieve maximum optimization. The best part about bookkeeping and working with Admin Army is working with an eclectic team and a very unique set of clients, which keeps you on your toes, not knowing what to expect and out of the box thinking while executing my bookkeeping duties.
If not bookkeeping, I'll be either travelling and socializing or call in a lazy day binging and napping. There is no in between!!
PRASHITA
ACCOUNTING ASSISTANT
I hold a bachelor's degree majoring in Accounting and Information Systems, and I am  also a Xero Certified Advisor possessing more than 3 years' experience working within the accounting and taxation environment.
My specialty would be bookkeeping and preparation of Tax accounts. I love working with accounting information as it has a unique way of seeing the world and there is always something new to learn.
In my spare time I enjoy cooking and getting out and exploring nature.
DEEPIKA
BOOKKEEPER | FASHIONISTA
I have a Bachelor of Commerce majoring in Accounting and Economics from The University of the South Pacific, and I am a Xero Certified Advisor.
Prior to joining Admin Army, my previous experience includes roles as a Finance Assistant in the higher education industry and an Assistant Accountant for an accounting firm. I credit my role in the higher education industry with providing the opportunity to gain an in-depth understanding of procurement, project finance and data analysis.
I work with Admin Army clients on a daily basis assisting with their accounts payable, accounts receivable, and bank reconciliations. I also work closely with our Business Support Manager to assist in onboarding new clients, ensuring their accounts are up to date and best practice is implemented across their bookkeeping processes.
Bookkeeping allows me to work across a wide range of entities and see them succeed.
However, bookkeeping does not hold the #1 place in my heart – I am a passionate dog lover!
ANIT
ACCOUNTING ASSISTANT | ANIME FANBOY
I have a Bachelor of Commerce, majoring in Accounting and Economics from the University of South Pacific.
Before starting with Admin Army, I was working for an Australian tax agent firm. Working in this international firm has provided a lot of exposure and experience with the different software options that are available to use and also the accounting procedures that are followed.
My bookkeeping speciality, thanks to my previous experience with taxes, would be GST and EOM checks and bank reconciliations.
I love bookkeeping as it is the basis of all other accounting practises to follow. Taking to the task of analysing source documents, recording transactions and reconciling accounts for different clients and users provides an interesting and fun challenge each day.
When I'm not working you'll find me outdoors perfecting my Archery skills – a huge passion of mine!
SAYAL
BOOKKEEPER
I have a Bachelor of Commerce, majoring in Accounting and Information System, as well as being a Xero Certified Advisor.
My previous roles have always been focused on all things finance. My previous roles include being an Internal Auditor and Finance Officer for a Car Dealership. My core tasks included reconciliations, accounts receivables, accounts payables and investigations. I have also been an Internal Auditor (in the retail industry), with a focus on management reporting and risk and compliance, and a Finance Officer (wholesale industry) with a focus on finance operations of the business. 
I credit my previous experience and roles for providing me with extensive knowledge around accounts receivables, accounts payables and bank/general ledger reconciliations.
Working with Admin Army gives me the incredible opportunity to work within a wide range of businesses across many different industries, giving me exposure to different processes and systems. 
In my spare time you'll likely find me watching movies or travelling.
ARTI
BOOKKEEPER
I have a Bachelor of Commerce, majoring in Accounting & Banking from the University of The South Pacific. I have started off with CPA foundation units from February 2021. I am also a Xero Certified Advisor.
Prior to joining Admin Army, I started my career as an Accounts Officer in one of the IT Service Providers in Fiji. Later I was promoted as an Internal Auditor within the same organisation. As this organisation was a Retail business, I gained experience both in the field and with the backend tasks.
I believe I have several bookkeeping specialties and those would be working with numbers, having attention to detail, and communicating with clients.
The best part about bookkeeping and back-office support is that I can help my clients become more financially sound so that they know their numbers each month and I can assist them in identifying where the problem and success areas are.
If I'm not bookkeeping, then I'll be either going out for squash sessions or travelling wherever and whenever I can!
PRITIKA
BOOKKEEPER
I am currently completing my Bachelor of Commerce majoring in Accounting and Management. I have a Diploma in Management and I am also a Xero Certified Advisor.
My previous role was as an Accountant with an Australian Accounting firm. l have experience working as an Accountant for 4 years in Australian taxation system. I am also quite knowledgeable with various accounting practices and in using several accounting softwares.
I credit my previous work experience as an Accountant which has developed my bookkeeping skills and knowledge around bank reconciliation, accounts payables, receivables and so forth.
My Bookkeeping role at Admin Army allows me to interact with clients of different industries and work well with them using their taxation systems.
 When I am away from my bookkeeping duties, l love to play table tennis and badminton.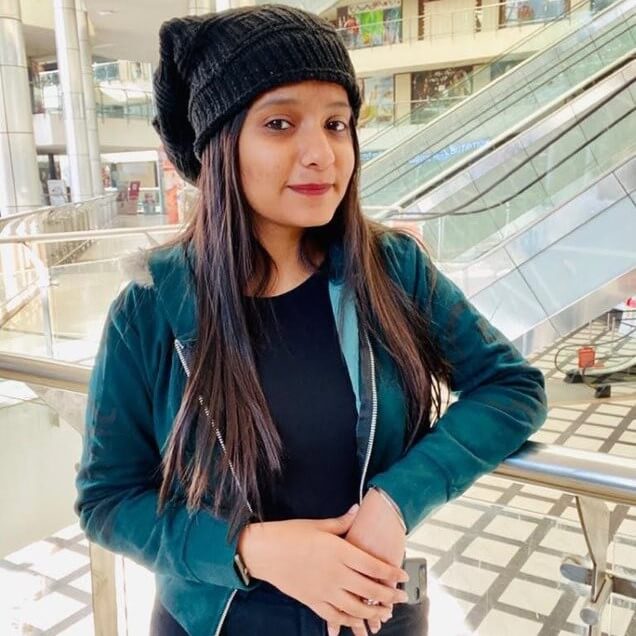 MUSKAN
BOOKKEEPER
I have a Bachelor of Commerce majoring in Accounting from MDU University.
My previous role was as a Data Operator for Streamline. Prior to this, I was the Relationship Manager in Globiva. I have always wanted to make sense of and analyze data, so I joined the Bookkeeping field of work. For I believe that Bookkeeping is the most significant step in the Accounting process.
 When it comes to work experience and life, I feel that Bookkeeping is a fun career to pursue if you have a passion for numbers and details. 
I am beyond thrilled to be part of Admin Army as a Bookkeeper. For me, it is like a puzzle waiting to be solved! The research is something I enjoy doing.
 I like to spend my leisure time either binge watching my favourite tv shows or listening to music or podcasts.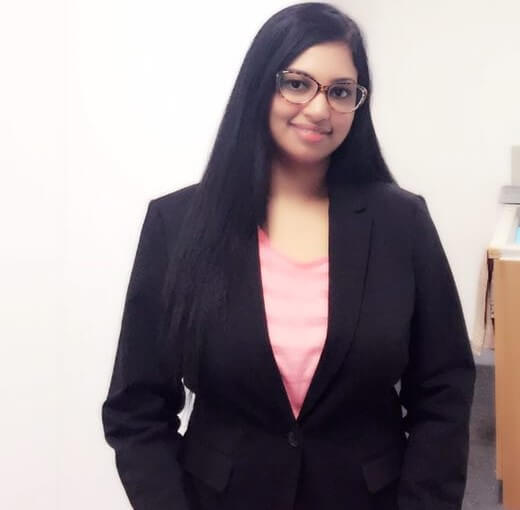 KSHAMA
ASSISTANT ACCOUNTANT
I am a Chartered Accountant with a Bachelor of Commerce majoring in Accounting and Finance.
I joined the Admin Army team in January 2022 with over four years of accounting experience and also some banking services experiences. Working in my previous roles have allowed me to be proficient with Xero, MYOB, QuickBooks, finalization of annual accounts and Australian taxation.
My specialty would be accounting and taxation. However, I am also passionate about providing training in both areas as well.
I love bookkeeping and taxation as it allows me to use my problem solving skills to the best of my ability.
When I am not reading motivational books, I enjoy exploring the city with my husband.
DEEPA
ASSISTANT ACCOUNTANT
With an MBA in Finance and over 10+ years' experience across a range of accounting roles, from financial analysis to financial account preparation (and everything in-between), I bring a range of skills to the Admin Army team and the accounting practices we support.
I love bookkeeping and accounts finalization. Numbers, financial planning and budgeting are my happy place.
I learn quickly and adapt easily to changes, which sees me well placed to work alongside a wide range of clients.
When I'm not crunching numbers, I love listening to music and cooking up a spice-tastic storm!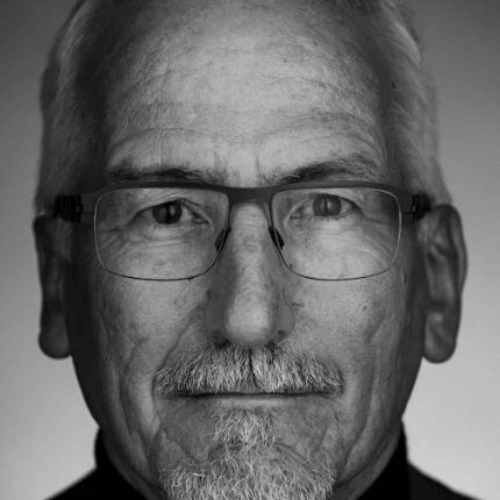 CRAIG
DIRECTOR
I am one of Admin Army's Directors, as well as the CEO and one of the Founders of Streamline Business Group (Admin Army's parent company). A serial entrepreneur, I previously founded and listed Solutions Dynamics on the NZX in 2004.
I have a huge passion for 'streamlining' client back-office processes, so you can concentrate on the hard work of making money!
When I'm not busy planning our next strategic mission, I can be found hiking in this beautiful country of ours or exploring the world through travel.
SHANE
DIRECTOR
I come from a truly diverse professional background, having operated several small businesses worldwide; from security contracting in New Zealand and Australia, to owning a bar in Serbia. I have a Diploma in Policing and spent 4 years in Iraq running a K9 explosive detection team. 
These roles all involved problem solving through a 'what if lens' which has led to a significant skill set that I have utilized during my 10 years Admin Army's parent company, Streamline. 
My speciality in business lies within workflow and process consultation and believe that because 'we have always done it like this, just doesn't cut it when business had changed around you.' I relish in business development and enjoy having the exposure to a wide variety of businesspeople and ideas.
In my spare time, I participate in shooting competitions over several disciplines. As a mental sport, I thrive on the concentration demanded of the shooter to succeed.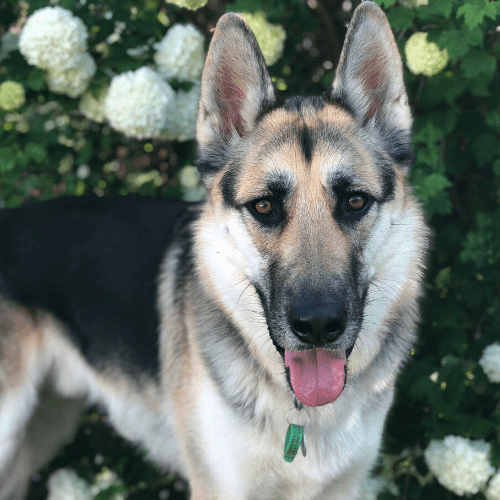 GRYFF
DEMOLITION EXPERT | FOUNDING TEAM MEMBER
Every Army needs a demolition expert and Admin Army is no exception.  A German Shepherd/Husky by breeding: Gryff joined the team in August 2016 and has been running office demolitions ever since. He's also Head of Document Destruction and takes care of our social club.
When Gryff isn't hard at work being a personality to be reckoned with; he can be found chasing his ball, doing tricks for treats, or hunting sky grapes.
"If I had to do it all now, it would take me 10-12 hours per week. I'm now free to do other stuff and better serve the organisation. I can just flick you an email and you just get it (what I'm asking), and it's done, even if I don't know how to do it."
HAWKES BAY HOCKEY
"I had never even considered that this (payroll) was something that I could outsource. I jumped at the opportunity to hand this task over to someone I trusted."
BOATSHED CATERING
"I engaged Admin Army to support my business in September 2018 with an objective to improve cash flow and create time for me to focus my skill set on other areas of the business. I have been in business as a sole trader since 2006 and recognised that to achieve business growth, outsourcing this support was critical."
ARTERIA
"Time is the biggest saving! Not having to worry about it frees up mental headspace. Tasks that need to be done just get done; we don't have to think about it – and it's done to the standard we would do it ourselves."
NETWORK NZ