Small businesses are often resource hungry beasts. They gobble up time and energy with their constant appetite for admin, paperwork and bookkeeping. If you're caught up in the battle to control your business, you may find that feeding the beast eats up all your time, energy and resources.
Admin Army are your troops on the ground. We make sure that the tasks that keep your business moving are delivered on time and exactly as you want them. Our highly skilled admin assistants are here to help as your partners: giving you the backup you need to keep control your business and stay focused on future growth.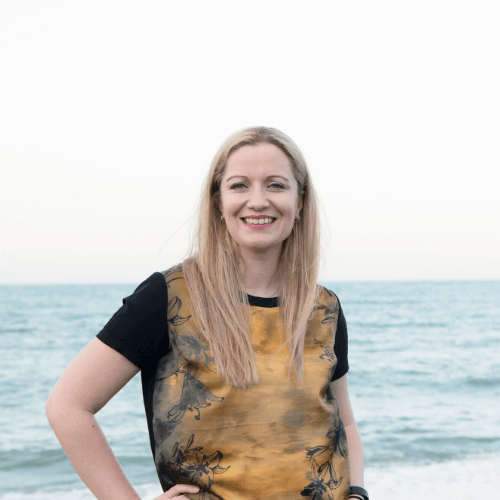 Irene
CEO & Founder
I manage the day-to-day operations of Admin Army, making sure that everything runs smoothly. My background in businesses of various sizes, as well as not for profit organisations, sees me well-qualified to work in partnership with Admin Army's clients. My focus is helping clients to achieve their goals while supporting their business growth.
I am a Gold Badge Certified Bookkeeper (through the Institute of Certified NZ Bookkeepers), Xero Certified and a master of the art of administrative control. When I'm not 100% focused on delivering the best product and service, I'm keeping a tactical eye on the future growth of the Admin Army business.
I also take time to practise what I preach; believing in downtime from Admin Army and the benefits that come from maintaining a work-life balance. Outside day-to-day operations, I can be found walking or exploring the countryside with Gryff; or watching endless repeats of the Harry Potter movies (I'm a big fan!).
I was named one of Practice Ignition's Top 50 Women in Accounting for 2019. The only Kiwi to make the list!
Moana
Business Support Manager
Prior to joining the Admin Army team, I have held roles as a Bookkeeper and a Key Accounts Manager specialising in excise tax.
I hold a Bachelor of Business Studies majoring in Accounting and Management, a Diploma in Applied Business and a Certificate in Bookkeeping. I am a Xero Certified Advisor.
My speciality lies in people and communication – working alongside our clients to establish win-win solutions.
I love bookkeeping as it's the root level of accounting and by getting everything right the first time, the benefit flows right through the business.
In my spare time, I'm at the beach with my dogs or with a fishing line in the water.
Bonnie
Payroll Officer
I am an experienced accounts all-rounder having started my journey into the world of Taxation and Accounts with a role at IRD where I specialised in GST, PAYE and KiwiSaver. I then worked for an Accounting firm for three years, managing payroll for 10-15 clients per week and assisting our customers to convert onto payroll systems, as well as managing bookkeeping services for a number of clients.
I then relocated to the UK, where I was the sole Payroll Administrator for a group of colleges with a staff base of 650+ employees.
I bring not only a range of accounting expertise, but a strong administrative background through my work in clinical research roles with the Ministry of Health and Waikato University. I have a Bachelor of Social Science in Psychology and Social Policy, but have worked in accounts since leaving university.
I enjoy balancing messy accounts, as well as presenting compliant and accurate business data to allow informed decision making and to smooth year-end processing. I am passionate about helping people and enjoy all the opportunities that bookkeeping affords me in this area.
On the weekend you will find me sipping a glass of pinot, at the beach or cooking up a storm with my chef-partner.
Ronit
Bookkeeper
I have a Bachelor of Arts majoring in Accounting and Economics from The University of the South Pacific. I am also a Xero Certified Advisor.
With 10+ years experience across the telecommunications, outsourcing, IT and government sectors, I have in-depth knowledge in both payables and receivables, fixed asset management and maintenance of general ledgers.
Since joining the Admin Army family, I have further expanded my skill set to include accounting system conversions, remedial work and the best part – Xero software. With excellent problem-solving skills and a high attention to detail, I am the team's go-to guy for any gnarly reconciliation work required.
The best thing about bookkeeping is the opportunity to learn about how different businesses operate and the broad range of accounting treatments this exposes me to.
When I'm not working, I love watching soccer and rugby.
Deepika
Bookkeeper
I have a Bachelor of Commerce majoring in Accounting and Economics from The University of the South Pacific, and I am a Xero Certified Advisor.
Prior to joining Admin Army, my previous experience includes roles as a Finance Assistant in the higher education industry and an Assistant Accountant for an accounting firm. I credit my role in the higher education industry with providing the opportunity to gain an in-depth understanding of procurement, project finance and data analysis.
I work with Admin Army clients on a daily basis assisting with their accounts payable, accounts receivable, and bank reconciliations. I also work closely with our Business Support Manager to assist in onboarding new clients, ensuring their accounts are up to date and best practice is implemented across their bookkeeping processes.
Bookkeeping allows me to work across a wide range of entities and see them succeed.
However, bookkeeping does not hold the #1 place in my heart – I am a passionate dog lover!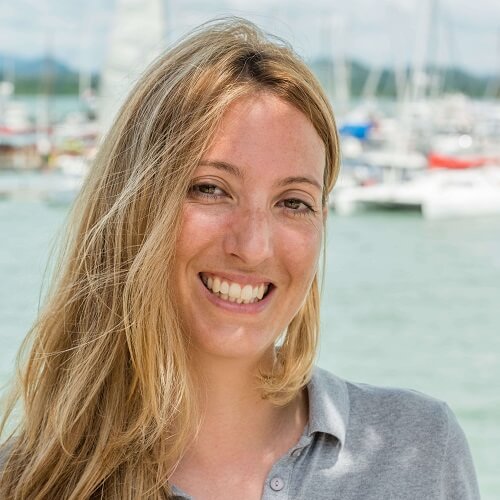 Bryony
Virtual Assistant
Originally hailing from the UK, I have worked worldwide for the past 20 years across a diverse set of roles; from yacht crew to running events, logistics and destination management, to operations and people management. I hold a post-graduate in Asian Art History and Archaeology and am currently completing a degree in Business Management.
Having managed operations and people, I have an in-depth understanding of the challenges involved in getting your laborious and time-consuming, yet often necessary, paperwork completed. I love helping clients problem-solve these tasks and streamlining systems and processes so that they are more user-friendly and beneficial to the business.
When I'm not saving the world one admin task at a time, I can be found nerding it out travelling to some dusty, old temple in Asia. Or during current times, attempting a new art technique through online learning, or out and about with my camera (just don't ask me to take photos of humans, I'm purely a landscape girl!).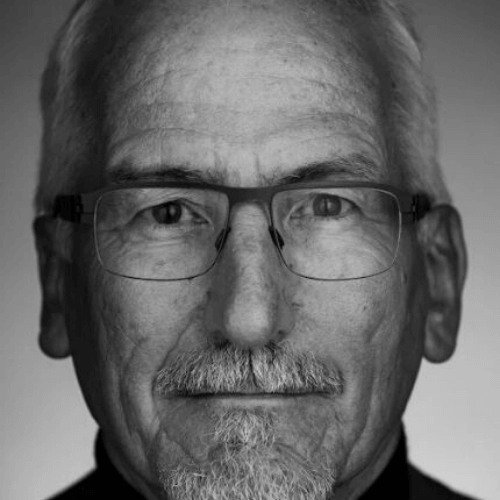 Craig
Director
I am one of Admin Army's Directors, as well as the CEO and one of the Founders of Streamline Business Group (Admin Army's parent company). A serial entrepreneur, I previously founded and listed Solutions Dynamics on the NZX in 2004.
I have a huge passion for 'streamlining' client back-office processes, so you can concentrate on the hard work of making money!
When I'm not busy planning our next strategic mission, I can be found hiking in this beautiful country of ours or exploring the world through travel.
Yashu
Team Leader
I have a Bachelor of Commerce (Honours) from Delhi University. I am a Chartered Accountant (ICAI), and I am a Xero Certified Advisor.
Prior to joining Admin Army, I have over 8 years of experience working for EY and KPMG in various roles across audit, process consulting, and forensic accounting.
Working with Admin Army's clients allows me to understand the dynamics of how a wide variety of businesses operate.
In my spare time, you will find me playing chess or watching food/travel related shows.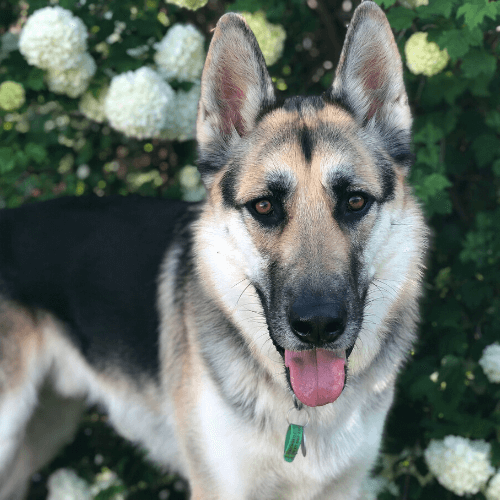 Gryff
Demolition Expert
Every Army needs a demolition expert and Admin Army is no exception.  A German Shepherd/Husky by breeding: Gryff joined the team in August 2016 and has been running office demolitions ever since. He's also Head of Document Destruction and takes care of our social club.
When Gryff isn't hard at work being a personality to be reckoned with; he can be found chasing his ball, doing tricks for treats, or hunting sky grapes.
"I've absolutely loved having Admin Army look after the social media for my baby product business. Engagement, followers and even sales have gone up as a result of their work! Thanks so much!"
Jackie Procter, Doidy Cup
Taranaki
"Finding Irene from Admin Army has been an absolute game changer for me.
I had spent way too much time struggling to get my head around my business accounting and in no time at all Irene has it sorted and is helping me to understand the mysteries of accounting. She is phenomenal with her communication, understanding, efficiency and ability to explain things to me in a way I understand.
I am a changed woman and am so enjoying being on this journey now that I have Irene in my life – I am now able to focus on that parts of the business that I'm best suited for!"
Kate, Kate the Gardener
Auckland
"I recently embarked on a new business venture purchasing a Jims Tree and Stump removal franchise with all the challenges of a start-up business. I tried to keep track of the record keeping myself but soon realised I couldn't manage and grow a new business and also keep up with the demands of back office functions. I engaged the services of Admin Army and Irene sorted my backlog, took over compliance reporting and gave me back the time and the mind space to focus on learning a new industry and establishing a new business. Irene is competent hardworking and committed to my business success and is now an integral part of my business I couldn't imagine working without her support."
Ray Knight, Jim's Tree and Stump Removal (Tree Knights Ltd)
Auckland
"Irene from Admin Army has been a huge help in the running of my catering business. She has taken over payroll and made it into such a simple process for me. Hours that were taken up with sorting out wages are now spent on other areas of what we do best – cater! Admin Army works around how we work, meaning that I didn't have to change a thing. Irene is super-efficient, and has helped with lots of advice in other areas too. I wouldn't hesitate to recommend Admin Army, and let their expertise let you focus more on what you want to."
Lisa Jackson, Boatshed Catering at The Chalet
Palmerston North
"Irene and the Admin Army team are life-savers. As a consultant, you often need a second pair of eyes to dot the Is and cross the Ts and more often than not at short notice. Irene understands small businesses and works with me to achieve quality copy on deadline."
Daniel O'Regan, Daniel O'Regan Strategic Communications Ltd.
Palmerston North
"Irene has taken a huge weight off my shoulders in managing our Facebook presence, and is doing a much better job at it than I ever was! She's reliable, incredibly efficient and nothing is ever a problem. I'm always impressed with the time and effort that Irene puts in researching and coming up with new ideas and things to try out, and that has made a huge difference to our interactions with customers. There are so many options out there but I'm so pleased that I chose Irene and the Admin Army team – I highly recommend them to anyone!"
Haley Collier, Bubblebubs NZ
Wellington
"We are a not for profit organisation and Irene kindly approached us and offered us her services. We are absolutely thrilled with her professional manner and extensive ability. She has been able to manage all of our requests competently and has taken initiative on many occasions to make our website more interactive. She comes up with ideas that are constantly evolving, We couldn't recommend her more highly to anyone who is thinking of using her service. "
Christina McBeth, Nourished for Nil
Hastings
"So your sinking in that damn paperwork and can't get the shit sorted while running your business and getting more stressed while not keeping up ? Doing lees because of the excess stress? who do you call ? ADMIN ARMY!
When it comes to Virtual Assistants, there are plenty out there, but Irene and the Admin Army team sit miles above the rest. Their quality is outstanding, and they really work alongside you to make things in your business happen – I don't know how I managed without them! Knowing that they are taking care of certain tasks every month, means I don't have to give those tasks another thought, giving me the freedom to focus on developing and selling my product range. If you're considering hiring a VA for anything, I would highly recommend engaging with Admin Army first.
Irene saved the day, got us back on track, set up the backup and support I wanted to offer my clients while still focusing on what I do best developing and selling products to help your fur-babies. We had a chat made a plan and went for it and we thrilled with her constant support and efficiency!"
Fiona Robertson, Newflands
Waikato